2023 after-school MTB clinics
POP is offering spring and fall sessions of five weeks of twice-weekly after-school mountain bike clinics for children between ages 7 and 12. Our experienced instructors will lead their groups on an hour an hour of instructional rides on the trails of Pine Street Woods and VTT.
All clinics take place in Pine Street Woods between 3:30 and 4:45 pm.
Who can participate?
Kids between ages 7 and 12 who have well functioning mountain bikes and are able to get to and from Pine Street Woods between 4 and 5 pm.
Children of various experience levels are welcome, but kids must be able to ride a bike and must have a functioning mountain bike with at least 20 inch wheels.
We highly recommend you take your child's bike to a local bike shop in the weeks before the clinics begin and have it fully tuned. Children whose bikes are not in working order will not be able to participate and will be sent home.
Dates
Monday / Wednesday sessions: May 8th - June 7th and September 18th - October 18th
Tuesday / Thursday sessions: May 9th - June 8th and September 19th - October 19th
Cost
$150 for children of POP members. These clinics are not open to non-POP members. If you'd like your child to participate, please make sure you are a POP member first. If you register and are not a member, you will be contacted by POP to join or renew your membership.
Scholarships & Bike Grants
A limited number of scholarships and bike grants are available. Please read more and consider applying here.
Meeting Location and time:
All sessions will occur in Pine Street Woods from 3:30 pm - 4:45 pm, either Monday & Wednesday or Tuesday & Thursday. Parents are welcome to stay during the clinics and go for a hike or bike ride.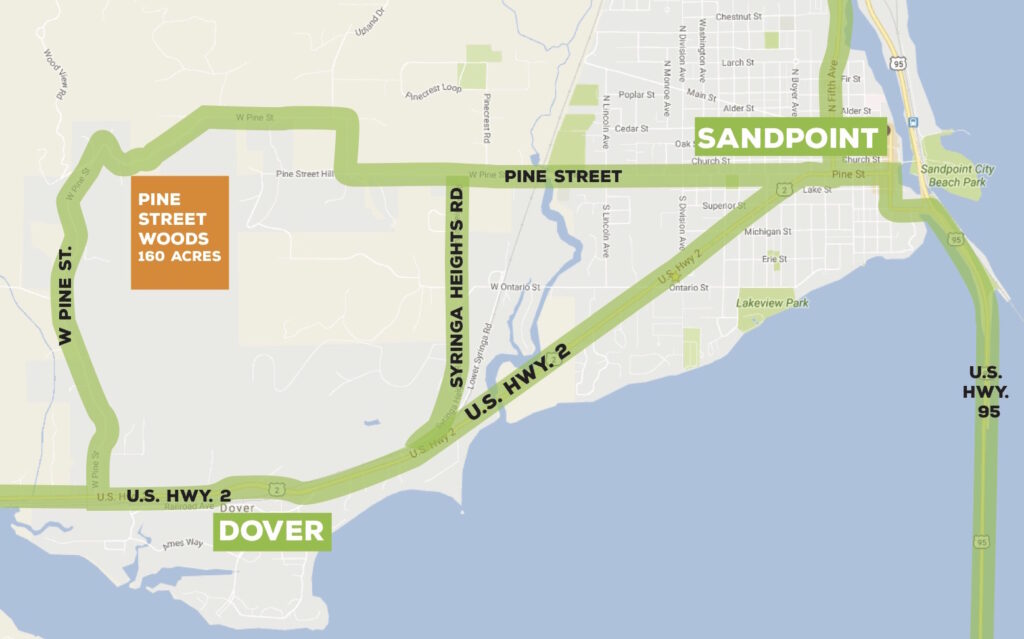 Who are the instructors?
POP's youth instructors represent some of Sandpoint's finest, most experienced, and thoughtful youth coaches, in multiple sports! Sarah has worked as a youth outdoor expedition leader for several schools, Leanna and Rose are instructors for Sandpoint Nordic Club in winter and have coached for POP over two sessions of clinics and camps. Marty, well, Marty has taught more Sandpoint youth how to ski and mountain bike than just about anyone. This quality crew will guarantee your kids will both improve their skills and have a total blast charging the local trails this spring!