Pine Street Woods winter fat biking
POP has partnered with Kaniksu Land Trust and Sandpoint Nordic Club to maintain around 4 miles of narrow trails for winter fat biking. Our network of groomed trails consists of four overlapping loops, all starting from the PSW parking lot. We also groom a "dog walking trail" from the lower parking lot, to encourage those who like to get their furry friends out for a winter stroll to avoid the drive up the harrowing road and enjoy a quick loop from the lower parking lot.
Grooming updates will be posted regularly once the snow starts to pile up. Check our grooming page for the latest information about which loops have been freshly groomed!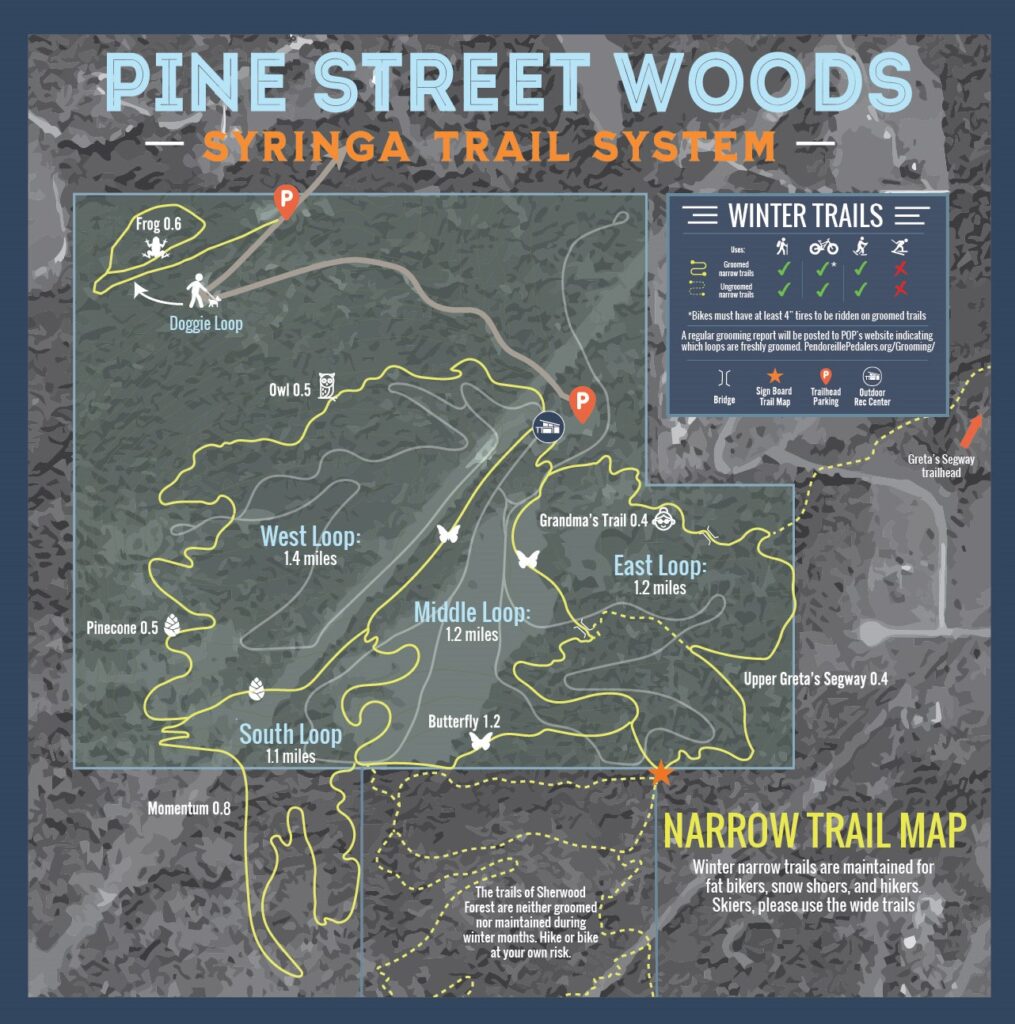 You can learn more about Pine Street Woods here.
Syringa Trail Network
on
Trailforks.com