With snow on the ground we are eagerly anticipating the first grooming of Pine Street Woods and VTT. POP maintains nearly 7 miles of groomed singletrack between these two properties. Best accessed via the Pine Street Woods parking lot, you can expect fresh cordoroy after each snow event of 3" or more. Only bikes with 3.7" or wider tires are allowed on our winter groomed trails. Snowshoers are always welcome, and hiker/runners are also welcome, but if you find yourself sinking in, please back out and come back another day!
Learn more about our winter grooming plan and get grooming updates here.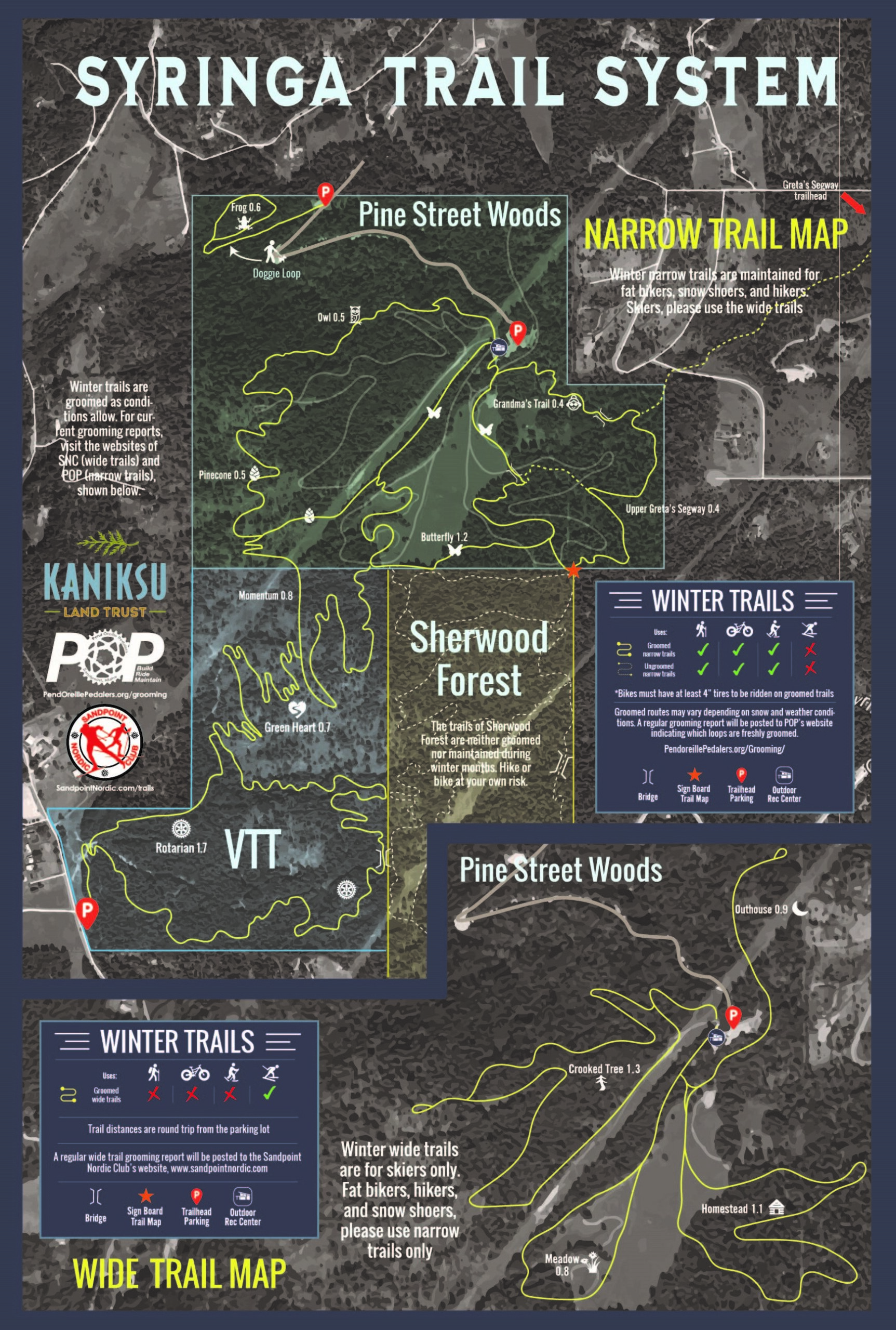 Fresh Merch!
Check out our selection of awesome merchandise for sale at Outdoor Experience on First Ave in Sandpoint! We've got four styles of t-shirts, tank tops, 5-panel hats, trucker hats, buffs, four styles of socks, stickers, and pint glasses to choose from! All proceeds go back to supporting trails and bicycle advocacy in Sandpoint! You can pay for your items online and pick up in person!   MERCH SHOP - CLICK HERE!
Club meetings
Our monthly club meetings are on the 2nd Wednesdays of the month through the end of October! Join us at Matchwood Brewing from 5:30 to 7:00 pm for a conversation about projects, programs, and activities in the world of trails and cycling over beers.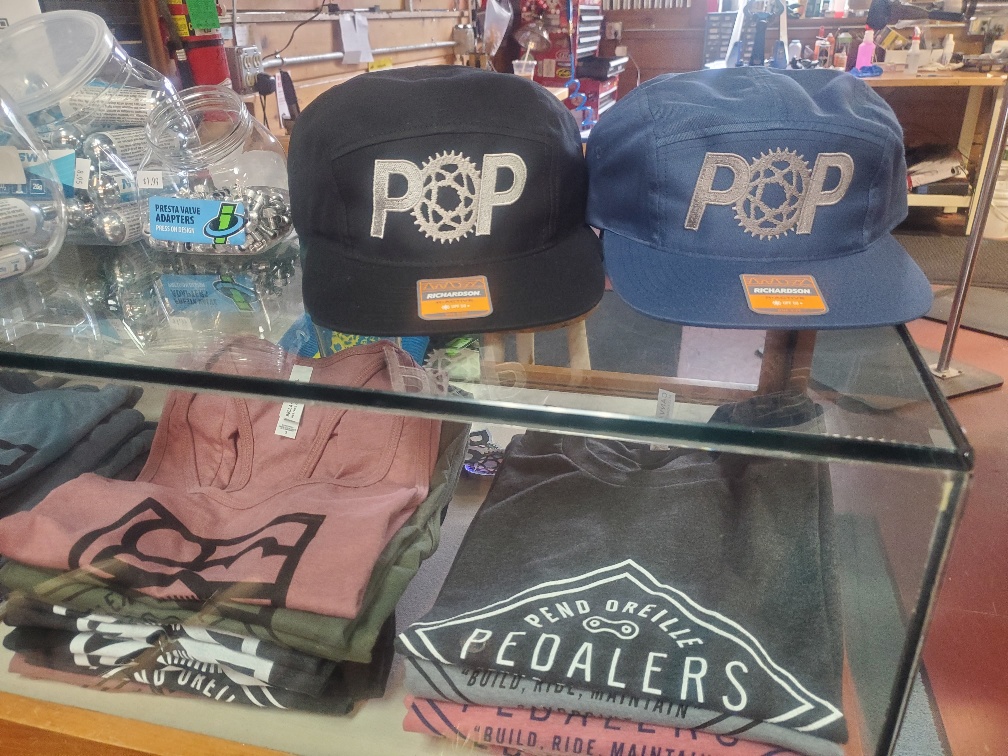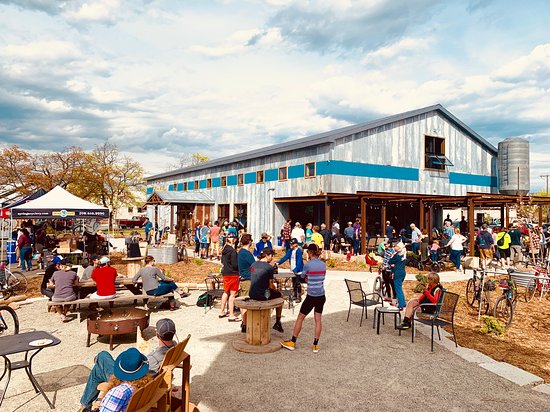 Group road and MTB rides
With the trails dried out and the roads of Selle Valley freshly graded, POP group rides have resumed for the season! Every Tuesday a POP-led mountain bike ride will depart at 5:30 from a trailhead announced via our newsletter and social media, heading into Syringa for a 7-8 mile no-drop ride.
Road rides are back, departing every other Wednesday at 5:30 pm from the city parking lot beside Matchwood Brewing. Be sure to check the calendare to see which weeks road rides are scheduled.
Solar Ecstasy - the birth of a trail
While it was a busy trail building season at all elevations around Sandpoint, our most ambitious project of 2020 was definitely the completion of our newest high alpine trail connecting High Point Trail and Uleda Ridge on the Watershed Crest. To learn more about how this project came to be, click below.

Who we are
The Pend Oreille Pedalers was established in 2004 as a bicycle club and in 2008 incorporated as a non-profit 501c3. Our vision is to build an interconnected system of bike trails for riders of varying ability levels for the benefit of Sandpoint and surrounding areas.
Mission
Maintain & Protect

existing mountain bike trails & cycling routes 

Expand

opportunities for mountain biking & cycling 

Advocate

for the interests of mountain bikers with land managers

Build & Ride trails

with others who share a passion for riding bikes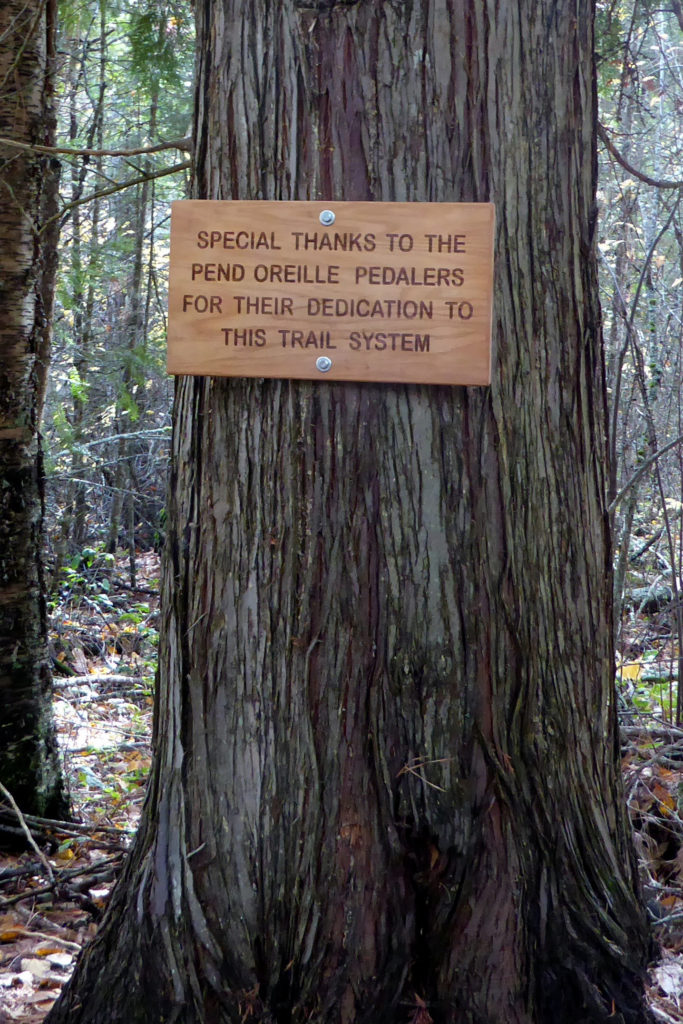 How you can help
Our ability to fulfill our mission and work towards our vision depends on community support. There are many ways you can help:
Join or donate: Building and maintaining great trails costs money. Your annually renewed membership and one time donations are essential to our success.
Volunteer: We have a staff of one part-time director, which means nearly all our labor is volunteer. Trail maintenance takes place year round, on dirt and snow. Check out our calendar for upcoming volunteer opportunities.
Get involved: We depend on a volunteer board of directors and active club members, with monthly club meetings from March through November, and weekly group rides from spring through fall.
Sponsor: If you're a local business who sees value in trails and recreation, consider becoming a corporate member. More information coming soon.