Sandpoint Frontcounty Trails Emergency Response Plan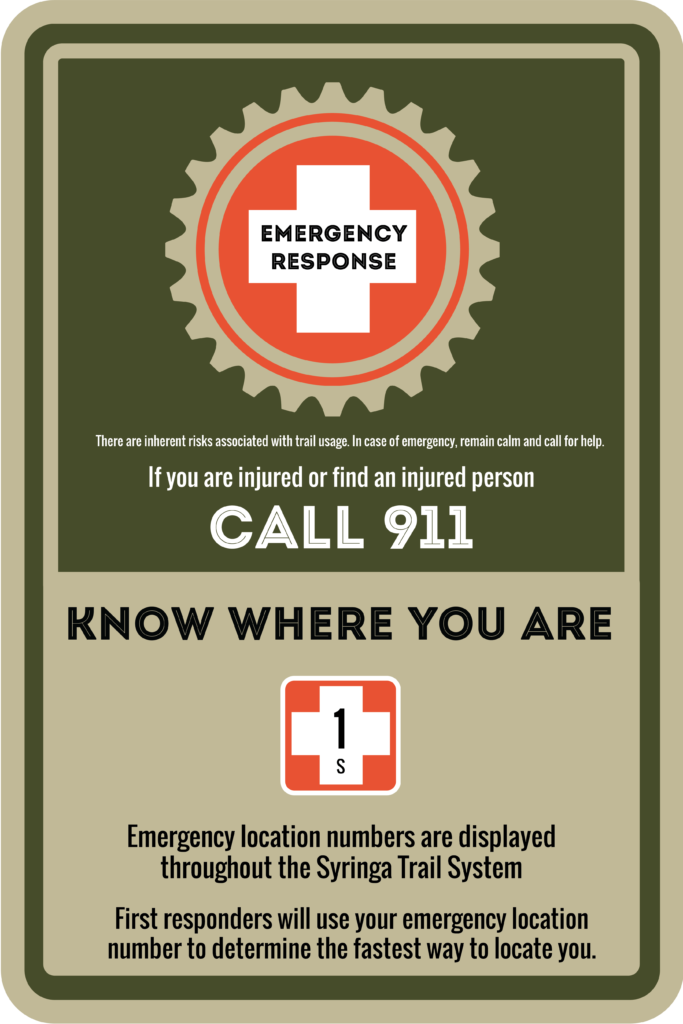 In 2020, with expansion of Sandpoint's frontcountry trail networks already well underway, stakeholders including land managers, Pend Oreille Pedalers, and first responder agencies came together to begin developing a system for responding to incidents within the most-used trail networks near Sandpoint. What emerged in 2022 was the Sandpoint Frontcountry Trails Systems Emergency Response Plan, presented below.
The purpose of the Sandpoint Frontcountry Trail Systems Emergency Response Plan is to coordinate inter-agency responses to trail-related incidents and emergencies occurring within the greater Sandpoint area so as to improve response times, reduce severity of trail-based incidents, and increase safety of trail users within Sandpoint's frontcountry trail systems.
Trail users should familiarize themselves with this plan. Trailhead signage is provided at 10 access points to the Syringa and Lower Basin Trail Systems. In the future, the plan may be implemented in other popular frontcountry trails and trail systems, including Mickinnick, Pend Oreille Bay Trail, and the shared-use trails connecting Dover, Sandpoint, and Ponderay.